The last month of 2011 left esteemed reminiscence in my heart.
In the chilling cold of December, I was heading to the People's Republic of China as one of two-member delegate led by the Registrar of Kathmandu University, Professor Bhadra Man Tuladhar. The raison d'être of our visit was participation in Sixth Conference of Confucius Institute. For me, it was also an opportunity to have first-hand witnessing of the worlds' second greatest economic power. This sojourn, however, was my second visit; during my first one in 2005, the country had not attained the record; it was striving and my visit was not official.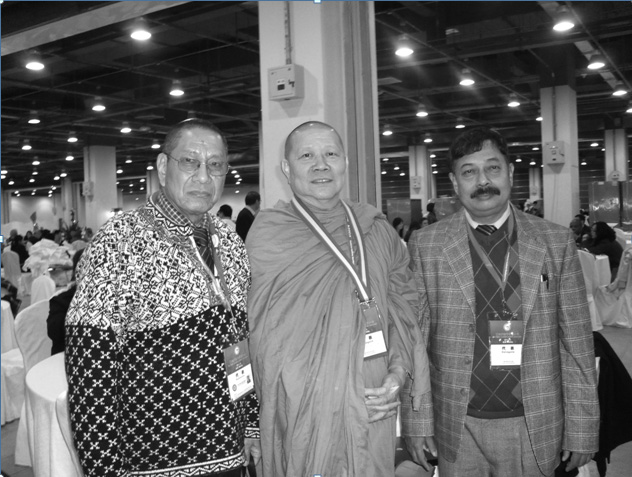 During the visit, I had reached Beijing while returning from Moscow by trans-Siberian railway, which runs through the great part of Russia, Mongolia and China. I had been cordially welcomed in the quarter of China Radio International (CRI) by my friend Kamal Lamsal, whom I had known since my student life in USSR. The experience that I had shared about my trans-Siberian journey and China stay in CRI Nepali program is so vivid that it reverberates like yesterday's episode. After having seen the grand view of eastern civilizations such as The Great Wall, ancient palaces and museums of Ming and Qing dynasties, Beijing Temple of Heaven, grand structure of Tiananmen Square, Badachu Park for five days I had travelled back to Hong Kong. It was during September. It was during this journey, I had got an opportunity to feel the grandeur of People's Republic of China via rail journey – both the high and plain land – from northern to southern border.
I was impressed by the Chinese people's sense of discipline in work-force, love for the nation, respect for language and culture. What would happen in such a huge country and consequently in the world if the people went anarchic!
Even thinking of any undisciplined spark brings chill to the bone. Thanks to the visionary leadership and disciplined citizens of the People's Republic of China for making the country a centre of worlds' attraction and attention.
Coincidently, a year after my visit i.e., in 2006 Confucius Institute was established in the name of 6th century BC Chinese thinker and social philosopher.
Confucius is an indexical figure in Chinese tradition and belief. Based on the foundation of respect for ancestors and love for family, Confucius postulated on indispensability of family as the base of ideal state. Philosophizing further, his notions express ethical concern – do not behave with others which you do not anticipate from them. I realized that this simple sounding but very ethical and grave practice stands as golden rule for the Chinese people. Confucianism in this sense is humanism of Chinese tradition. The same of ethicality can also be observed in Confucius's preference for exemplary governance. He would regard orders unnecessary and un-pragmatic if the leaders appropriately take in tow. Indeed, decoding underlying intelligence of the philosopher's sense of shame would impart very evocative sense.
From among many issues discussed in the conference, the précis I have drawn is that the People's Republic of China has been in commendable direction. So, Confucius cannot only be linchpin of Chinese people; he is the cultural pillar of the world.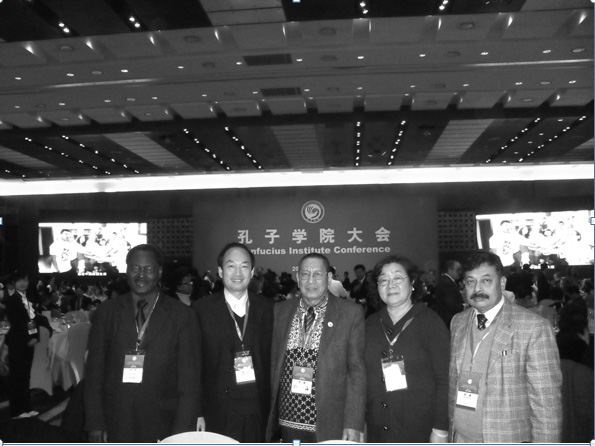 Confucius Institute in Kathmandu University with the co-operation of Hebei University, for us, is the matter of both happiness and pride. We wish for very active and productive presence of an institution that reminds of such a great person in Kathmandu University.
While writing these paragraphs, I recall the concluding remarks of Dr. Hao Ping, Vice-Minister of education minster and executive member of the Council of the Confucius Institute Headquarters:
"Do wholeheartedly whatever you do.
… This gathering is a forum for diverse cultural experience.
… Confucius Institute not only belongs to the Republic of China; it is the common heritage of the world."
[Translated from Nepali by Khagendra Acharya]